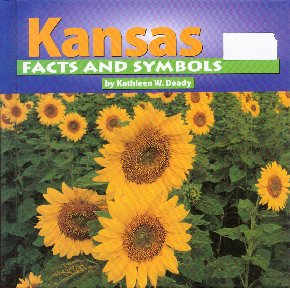 Other books in The States and Their Symbols series: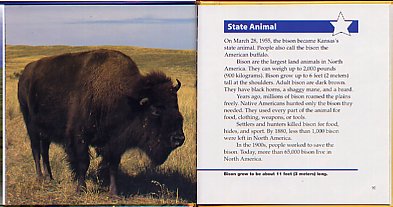 (sample page)

Back to My Books
Published by Capstone Press
(Bridgestone Books,
The States and Their Symbols Series)
Fall 2000
ISBN: 0-7368-0638-5
Hardcover
24 pages
Reading level grade 2-3
Interest level grades 2-5
Did you know?
The name Kansas comes from the
native American word KaNze,
meaning "people of the south wind."
The western meadowlark, the
Kansas state bird, sounds like
a flute when it sings.
Read these fun facts and lots
more about Kansas and its symbols,
including the state flag, tree, animal,
amphibian, reptile, insect, and
the state song.
For more information: click here
To buy: amazon.com bn.com